Spongy - Anti-scratch Sponge
Regular price

$29.90 USD

Sale price

$14.95 USD

Unit price

per
Have you ever experienced the regular stinky sponge?
This sturdy palm-held washing-up brush features an easy-fill washing-up liquid reservoir that dispenses the required amount of soap with a simple push of the top button.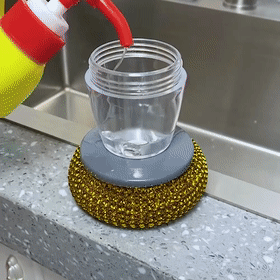 The compact size of this dishwasher lets you really scrub your dishes and is ideal for cleaning pots, pans, dishes and cups.

The brush has its own convenient storage stand that allows it to drip dry hygienically and the whole thing dismantles for easy cleaning.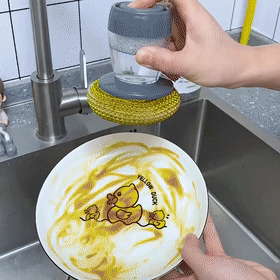 There is such a convenient and hassle-free cleaning brush, Hurry up and give it a try!
Main Features:

1. Compact scrubbing brush with non-scratch bristles ideal for pots, pans and dishes
2. Integrated, easy-to-fill reservoir for washing up liquid
3. Simply push the button to release the correct amount of washing up liquid
4. Sturdy storage stand allows the brush to drip dry naturally
5. Dismantles for easy cleaning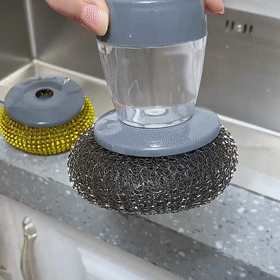 Only available online ⏰ order yours today!
Material Care

NioMood guarantees, internally and in its supply chain, the respect of the standards of Social and Environmental Responsibility in coherence with its sustainability strategy.

The Keychain is made with carefully selected materials.
This item has been manufactured from hypoallergenic materials, in accordance with current international regulations.
Share